Phandowala Forest Rest House, Rajaji Tiger Reserve
Phandowala Forest Rest House, build in 1886, is located in the Ramgarh Range of the Rajaji Tiger Reserve. In the past, it was used as a training area for the State Forest Service officers and students. The FRH has a huge campus overlooking the Suswa River. A typical British bunglaw, it has two bedrooms with fire place, a drawing and dining room, and a separate kitchen. The campus is full of birds and their melodious songs throughout the day. At night the nigth jar and call of Kakar keeps you alert. Numerous butterflies flutter and birds call in the campus, adding colour and beauty. Herds of deer often rest around the FRH. Elephant are frequent visitors. Drive to neary by Ramgarh Range Office on Turner Road is scenic. A machan overlooking a waterhole in the campus adds to the experience. Food is available on request. Running water is available and solar light are used in night. Mobile phone connectivity exists. The FRH has been recently renovated but it maintain its heritage elements and charm.
Staying inside the Rajaji Park Forest provides an opportunity for experiencing and appreciating the bounties of nature. Nature walk, trekking, wildlife sighting, bird watching, nature photography, learning local culture etc are few things to look for while staying at FRH. Trained guides who belong to the region and are familiar with local flora and fauna escort visitors. Assistance is offered in organizing day tours and nature trails.
Phandowala Guest House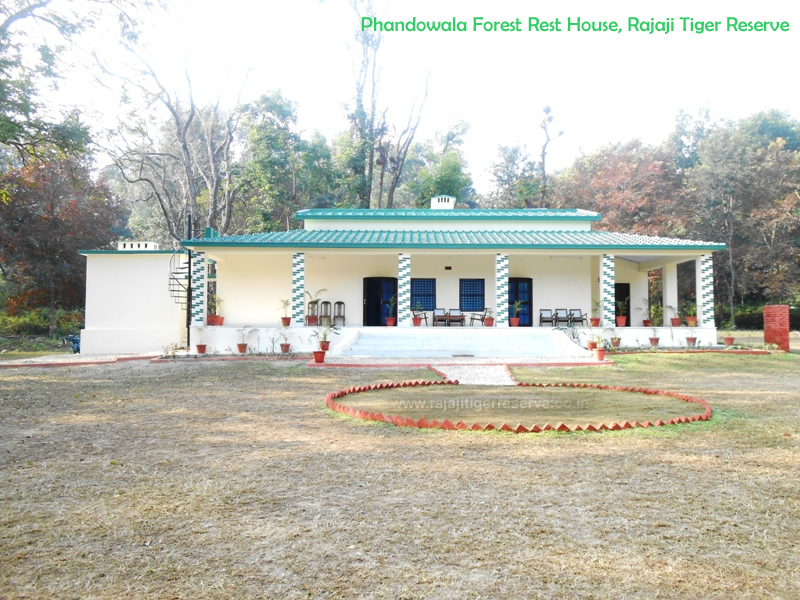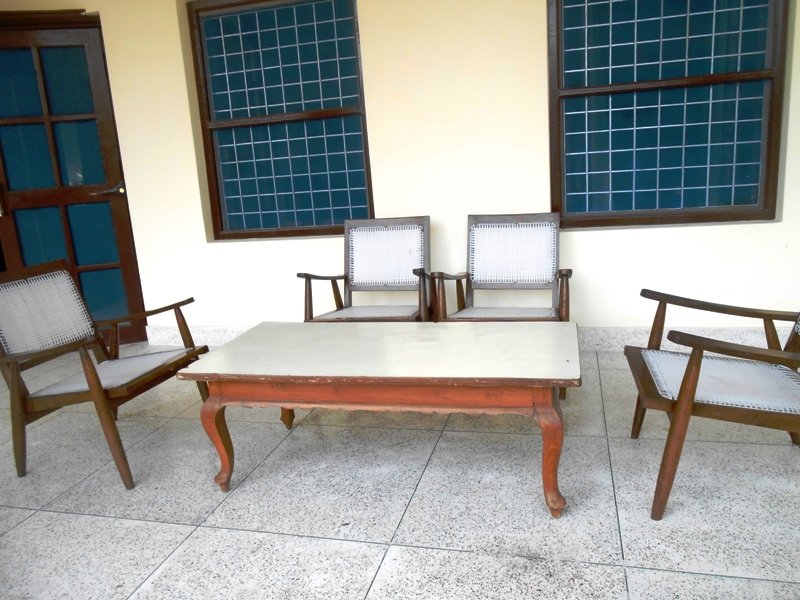 View on Google Map
For Bookings FRH Please Contact
DIRECTOR

Rajaji National Park,
5/1 Ansari Road, Dehradun-248001, Uttarakhand (INDIA)
Phone : 0135-2621669 Fax : 0135-2621669