Cottages/Camps in Rajaji Tiger Reserve
Staying inside the Rajaji Tiger Reserve Forest provides an opportunity for experiencing and appreciating the bounties of nature. Nature walk, trekking, wildlife sighting, bird watching, nature photography, learning local culture etc are few things to look for while staying at our Camps/Resorts. Trained guides who belong to the region and are familiar with local flora and fauna escort visitors. Assistance is offered in organizing day tours and nature trails. First-aid facilities are available at Camps/Cottages. We look after the safety and hospitality in our forests.
Rajaji Wild Trail Camps (Cottages)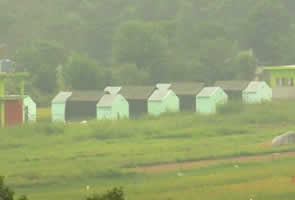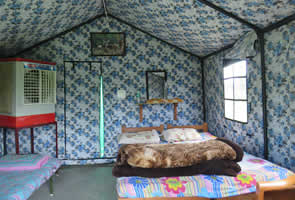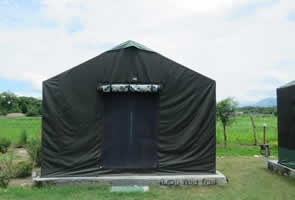 Rajaji Retreat (Cottages)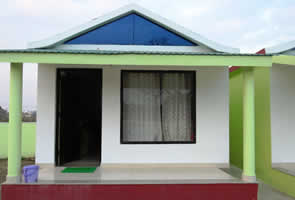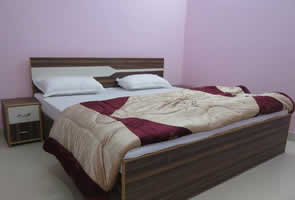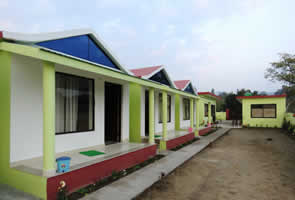 Eco Wild Camps (Cottages)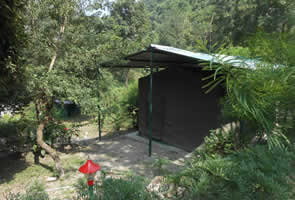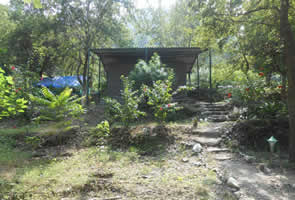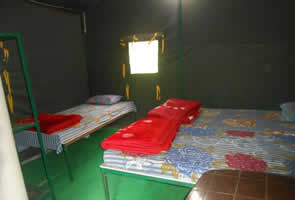 Palm Resort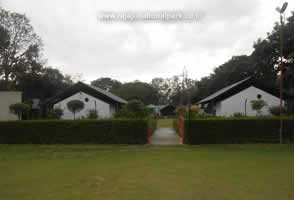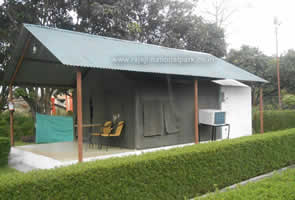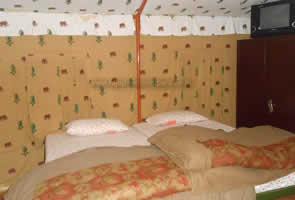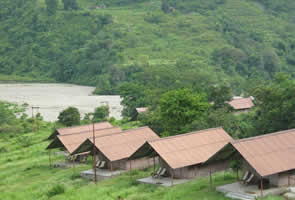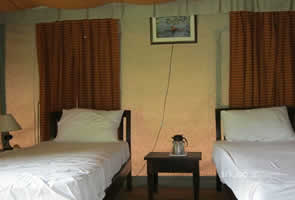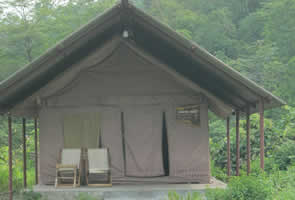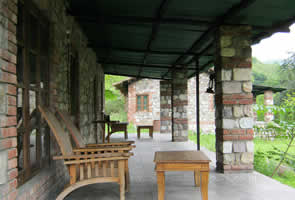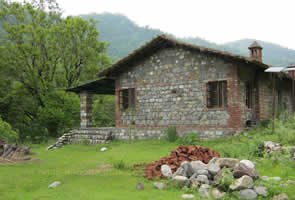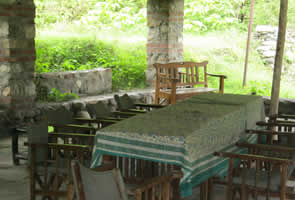 The Eco-Wild Camp, Vindhyavasini cottage and wildbrook cottage is deep inside the rajaji national park. You can reach here by 45 minute drive through gypsy/Jeep from Ganga Bhogpur. There is no proper road only Jungle drive on shaky roads give much adventure to real adventure and nature lover. Palm Resort is adjecant to NH and enough parking facility with all modern amenities. Rajaji Wild Trail at Ganga Bhogpur village which passess through 2 km bumpy jungle road and easliy accessable.
Book Private Cottage for your family, Group
E-mail at:
info@rajajitigerreserve.co.in
,
rajajitigerreserve@gmail.com
---
Forest Rest House in Rajaji Tiger Reserve
Forest Department Uttarakhand offers accommodation in the midst of forests in the state of Uttarakhand in forest Rest Houses (FRHs ). There are more than 200 FRH, which are heritage buildings located in beautiful and serene surroundings. Visitors can enjoy the facility of staying in FRH subject to availability.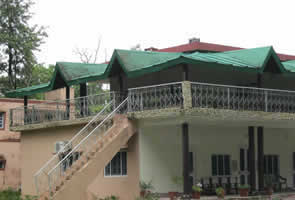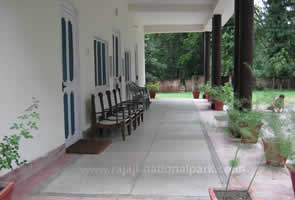 View Gallery - AC Suits | Annexis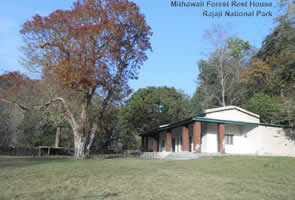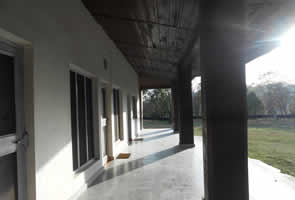 View more images of Mithawali Forest Rest House

| Name of FRH | Suits | Entry Gate |
| --- | --- | --- |
| Dholkhand FRH | 2 | Mohand & Ranipur |
| Beribara FRH | 2 | Ranipur |
| Chilla FRH | 3+2 | Chilla |
| Ranipur FRH | 2 | BHEL Haridwar |
| Kansrao FRH | 2 | Asharori & Motichur |
| Kunnao FRH | 2 | Rishikesh |
| Motichur FRH | 2 | Motichur |
| Phandowala FRH | 2 | Asharori |
| Satyanarayan FRH | 2+2 | Satyanarayan Temple,Haridwar-Dehradun Highway |
| Asharori FRH | 2 | Dehradun-Delhi Highway (12km) |
For Bookings FRH Please Contact direclty
DIRECTOR
Rajaji Tiger Reserve,
5/1 Ansari Road, Dehradun-248001, Uttarakhand (INDIA)
Phone : 0135-2621669 Fax : 0135-2620933